About Christopher Thomas
---
Celebrating our 21st year.
Christopher Thomas are a firm of commercial property surveyors consultants and agents. All of our surveyors and agents have in excess of 30 years experience in the office industrial and retail sectors, with specialist niche knowledge in additional sub sectors of the commercial property market.
Our centralised Windsor office primarily covers The Thames Valley, Surrey, Greater London and London region. Client commissions and instructions take our expertise from local to regional and sometimes national level.
Christopher Thomas are an independent organisation who oversee client objectives personally and in the most effective manner. We act for small and large landlords, corporate clients, public sector and family property owners and tenants alike. Long term client relationships based on achievement and recommendation are key company driving forces, combined with a skill set, work rate and passion to succeed.
Just a few client examples …..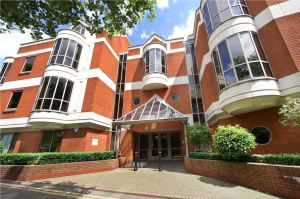 Morgan House Windsor. Christopher Thomas have transacted over 70,000 sq.ft. of lettings and sales in Windsor in the past two years. In more recent years the market has been challenged by the Permitted Development office to residential sector. Intelligently combating the rate of conversions taking place we single mindedly moved office rents from the low £20's per sq.ft. to the highest achieved office rent in The Thames Valley last year at £41.50 per sq.ft. at Morgan House Madeira Walk. Lettings at the 30,000 sq.ft. facility have taken place with Tetra Pak, Trilliant, Logitech, Lakeside Software and Record Currency Management.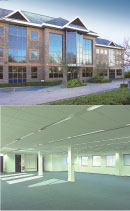 Tamesis Egham. A campus of 100,000 sq.ft. of corporate headquarters occupied by Gartner (UK) Ltd. Christopher Thomas sub let 26,800 sq.ft. in Tamesis One and managed the sub tenants in Egham until the recent redevelopment of the site to provide a new 60,000 sq.ft. Gartner headquarter addition. For client's Pricketts Ltd we recently sold 17,000 sq.ft. of offices at Baronsmede and Hanover House and on behalf of Menzies Accountants acquired their new 8,000 sq.ft. offices at Centrum House Station Road Egham.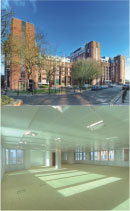 Dukes Court Woking. A 215,000 sq.ft. iconic office close to Woking station, known as Dukes Court. Christopher Thomas accelerated the marketing campaign and let 60,000 sq.ft. of space moving office rents up by approximately 15%.

Swan House Park Royal. 187,000 sq.ft. of industrial premises sold in London for Bic (UK ) Ltd. Christopher Thomas also disposed of Bic(UK) Ltd's 3 acre site in Theale and extracted them from a 40,000 sq.ft. lease liability in Hemel Hempstead.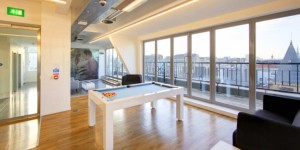 Tower House Covent Garden Central London. On behalf of clients Venntro we acquired 13,000 sq.ft. of offices at Minton Place Windsor and were asked to advise and market 4,500 sq.ft. of skyline offices in Covent Garden at TowerHouse. The office was quickly disposed of at a rent of £82.50 per sq.ft.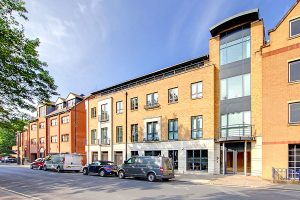 Charta House Staines. Acting on behalf of Wesleyan Assurance Society we were asked to market the four storey 11,000 sq.ft. offices at Charta House Church Street Staines, the offices were let floor by floor. Christopher Thomas also act for the landlords of Church House, 9,000 sq.ft. next door and to the other side the 8,000 sq.ft Old Bridge House. We act extensively throughout the Staines Ashford Shepperton markets across all commercial property sectors. Recently Mapeley have instructed us to market 17,000 sq.ft of offices at Forum House Thames Street Staines.
Do contact us for more market information and a friendly expert service – please e mail info@chthomas.com or simply call us.