Windsor Maidenhead Heathrow Regional Commercial Property Market Update

We thought it would be useful and of interest to provide a market update with recent activity full of exciting commercial property moves and transactions across all sectors throughout the summer months and moving into autumn.
The Office Sector
Focusing on the office market to begin with Windsor has seen encouraging business expansion. Porthaven have doubled their occupational space and are on their way into two floors at Royal Albert House, circa 5,500 sq.ft. whilst Eton Bridge Partners have also doubled their space needs in the town too taking the first floor of Riverside House 8,500 sq.ft. Slightly before both of these we welcomed ITW UK Ltd who relocated from Egham back to Windsor taking the second floor of Saxon House 4,500 sq.ft. Next week Eebz Ltd move into the 3,500 sq.ft top floor of Assurant House, Victoria Street. At the same time, on a professional level, we have been involved with a number of office lease renewals, showing the ongoing commitment to good quality space in the town. Continuing this theme Involved Solutions have remained in Maidenhead relocating to our attractive furnished office scheme 25/29 Queen Street where the last 1,178 sq.ft is available within a close walk of the station (fast London Crossrail link).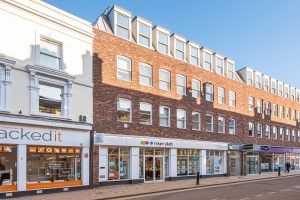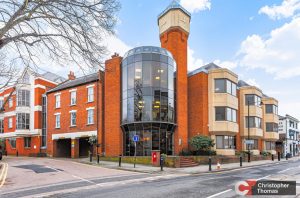 In the Egham Staines Heathrow markets we are pleased to have let the top floor of Charta House Staines 2,659 sq.ft. to Mathisen Macara and are on the verge of a 6,500 sq.ft. combined multi floor deal at the neighbouring Church House Staines. We have good quality space available in each, so opportunities are there for those actively looking. Also an excellent opportunity at Barons Court Egham, 5,500 sq.ft of modern self contained offices available freehold or to rent with excellent parking and main road visibility, with strong interest being shown.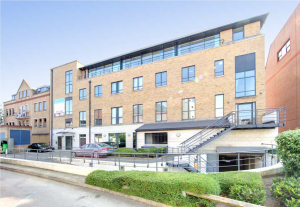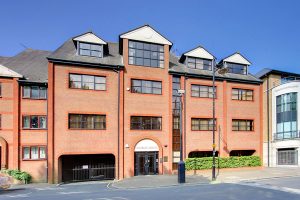 At The Mill Heathrow The Studio 1,900 sq.ft. and Riverview 2,500 sq.ft. have been let to Airpets UK Ltd and ITWX, the latter of whom have also taken some warehouse space on the same campus –  very close to T5.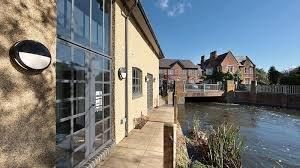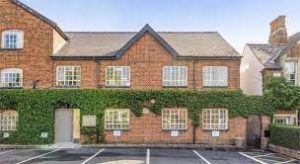 We are completely out of space at the popular Europa House in Gerrards Cross with several lettings completed – and across the region to Bracknell we have completed three office lettings at the Oakmede scheme in Binfield village centre.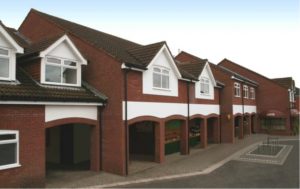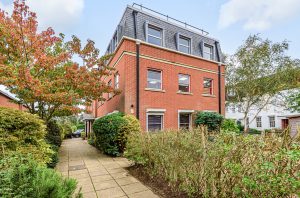 The Industrial Warehouse and Logistics Sector
Unit A1 Fairacres Windsor recently let 2,500 sq.ft. to Marvell Glass and the combined E1 / E2 Fairacres to Lapland UK Ltd 7,200 sq.ft. Units B1/B2 Fairacres 6,500 sq.ft. has been let to NHS Berkshire Health Trust. Rents have risen noticeably with current older stock levels at circa £15.50 per sq.ft. Closer to and around Heathrow we have been caught in the lack of supply cycle again with rents as high as early to mid £20's per sq.ft. even for our current largest negotiation at circa 90,000 sq.ft. of logistics space. Fortunately for market supply, we have 4,421 sq.ft available at Windsor Trade Centre with good interest being shown.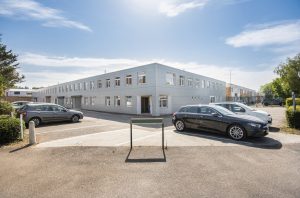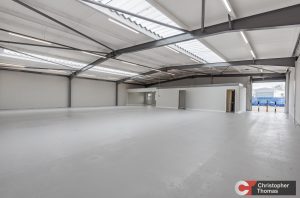 More instructions are required to quench outstripped demand in what feels like a drought of availability.
The Retail Sector
Retail wise prime is king followed by neighbourhood parades. In Windsor town centre we recently surpassed pre-covid rents by over 20% with a letting at 50 High Street to a food outlet retailer 3,500 sq.ft. We have also completed a letting of the jewellery box of a retail building next door at Market Cross House. A lot of food and beverage occupiers are moving into the town – terms are agreed for the former Lloyds Bank 2 Thames Street 3,000 sq.ft. to a major multiple and of course The Ivy have recently opened shop too. Lots else taking place with niche and destination retailing – a book shop for example in Eton High Street and clothes alteration specialist in Datchet overlooking The Green.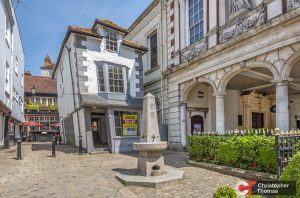 Rounding off in the smaller sub markets we have much less glamorous but just as important to us lettings taking place at smaller offices and shops in Ascot, Eton and Staines. These always help with professional lease renewal negotiations. We have recently completed a new protected lease with Knight Frank as the tenant in Virginia Water and another in the same parade about to complete, both for landlord clients of ours.
The Property Investment Sector
Commercial property investment has been proving popular with three recent sales in Staines, one multi let office and retail property in Church Street, another shop with upper parts in London Road and the popular 14,000 sq.ft. Elizabeth House offices also on London Road. We have recently agreed an investment sale too, in prime Peascod Street Windsor.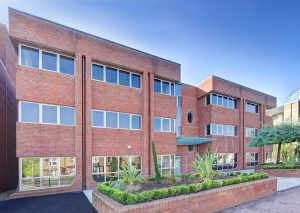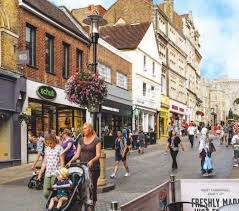 The above is a small selection of our involvement in the regional commercial property market. With RICS Expert credentials, in addition to our existing clients, new clients are always welcomed to our friendly professional service.