Windsor and Region Office Lettings and Pre-lettings News

Amongst a number of transactions Christopher Thomas are pleased to report a town centre office letting of 5,603 sq.ft. at Royal Albert House Windsor with all floors now let. This is to a local occupier who wishes to remain undisclosed. This is part of a series of transactions taking place in the town, with a marked uptake of space.
Acting jointly with JLL , we have let the first floor at Riverside House Windsor to Eton Bridge Partners. 8,311 sq.ft. in a stunning location conveniently situated next to Windsor's Riverside Station. This follows a lease renewal with IDEXX.
Riverside House contemporary refurbishment is nearing completion– with impressive welcoming space, over 50% has been pre-let p.  A few size options are available  4,579 sq.ft.  8,373 sq.ft and 12,952 sq.ft. together with an exceptional parking ratio at 1 space per 235 sq.ft. and on-site EV charging.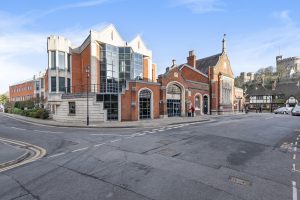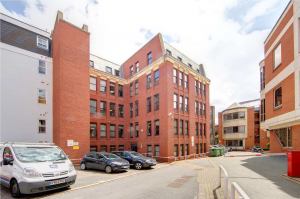 Riverside House Windsor                                                                  Royal Albert House Windsor
In Staines we are delighted to have let the top floor of Charta House to Mathiesen Macara and at Heathrow – both The Studio and Riverview at The Mill (next to T5) are now fully occupied too.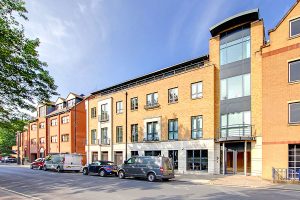 Charta House Staines
With strong market activity, more lettings, lease renewals and lease re-gears are taking place for clients throughout the area. If you require expert friendly advice, marketing or professional, we would of course be pleased to hear from you.
Chris Thomas  AssocRICS and RICS Registered Expert Witness Surveyor