CT Index – benchmarking office, warehouse and retail rents – Windsor and regional.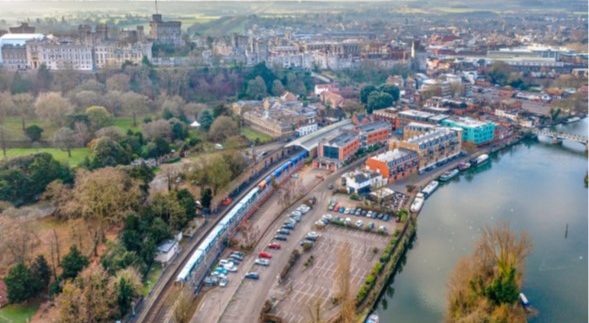 As you might expect we receive many enquiries, from collaborative professionals and those in the market asking about commercial property rents and values, some general others more specific depending on the nature of the discussion.
So we thought it might be useful to share our guide indexing approximately where values in various sectors are in headline terms. The information here is specific to the Windsor market although we have indices available for other towns in our regional patch and coverage. The CT Index is updated and tracked by us internally and for our clients, 6 monthly.
The stats are based on a minimum of three key transactions per sector and sub sector, the majority of which Christopher Thomas have carried out directly, so with the forensic knowledge "doing the deals" adds. The figures quoted below for guidance are on a per sq.ft. basis.

Digging beneath these values into net effective rents i.e. post incentives – the strongest market growth is warehousing / logistics. Supply is limited with tenants paying the quoting. Locally in the past 6 months market has moved up by £2.00 per sq.ft.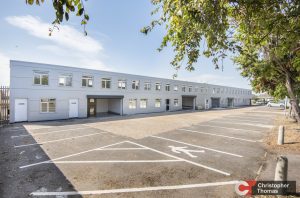 Unit 2 Windsor Trade Centre Fairacres Windsor – just to the market and the only unit available following recent agreement of 3 other lettings and one completion on the same estate.
This is followed by the neighbourhood retail market where, once again supply is limited. Working from home trends have bolstered the secondary / neighbourhood catchment retail market. Local supermarkets have fared particularly well.
Dedworth Road Windsor 20% uplift in rental value on the 2022 rent review.
In the office sector the market is being driven by quality. The restricted number of "good" and brand new schemes has pushed headline rents to mid £40's per sq.ft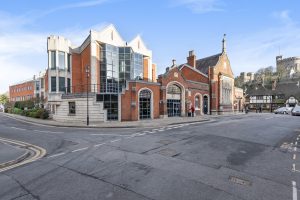 Examples of new office stock coming through includes Riverside House Windsor – see www.riversidehousewindsor.com where we are joint agents with JLL
Amongst exciting headline market sentiment, net effective rental levels in the office sector remain slightly below those Christopher Thomas were achieving pre-Brexit referendum 2016. This suggests some ground to recover. In the meantime office occupiers can benefit from the best rent frees available in any sector, provided the headline rent is at the correct level – and before the supply gap narrows further. Windsor is in strong demand.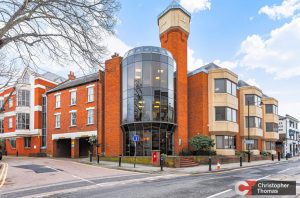 At Saxon House the third floor has just been let to ITW Ltd see www.saxonhousewindsor.co.uk
The most challenging market of all is the prime High Street retail sector. In recent months, this has gained traction. Windsor in particular is seeing quite considerable food and beverage market entry. The former Lloyds Bank 2 Thames Street is under offer for clients, to a major multiple, likewise 50 High Street. At 9 Peascod Street, brought to the market last week, we already have strong interest.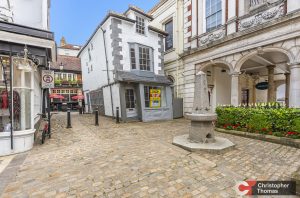 In a busy market, further afield, this week we have completed commercial property transactions in Binfield, Heathrow, Gerrards Cross and Virginia Water.
Our status and scope as RICS Expert Witness Surveyors is predicated by our extensive ongoing market involvement, matching our passion, work rate and skill – also placing us at the centre of our clients and market trends. We are always more than happy to meet, discuss, consider and advise.