Logistics Warehouse and Regional Industrial Market Trends

The Greater London South East industrial warehouse market vacancy rate has compressed markedly – accelerating through the pandemic. In particular the home delivery and digital retail markets have moved demand for warehouse space.
The fundamentals are good for landlords, testing for tenants. South East rental levels are perhaps unsurprisingly the highest in the UK outside of London. Taking a more specific sub market, Slough as an example, rental growth has moved 6.5% in the past 12 months compared to the historic average of 3.3%.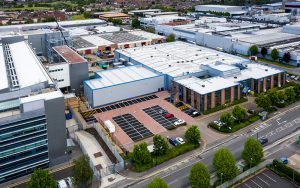 Primarily industrial land values have lost out to residential, restricting supply, also to more valuable alternative uses primarily multi storey datacentres where power supply permits. Notably, SEGRO have recently announced plans to develop the first multi storey industrial park, known as V-Park, transforming a brown field site, which will become the Trading Estate's tallest building with 117,000 sq.ft. of high quality workshop and studio space. This is the second urban multi storey development scheme to be announced by SEGRO following the release of plans for SEGRO V-Park Grand Union in Park Royal. Going up is one way to sustaining land values. All sounds "nouveau" although harks back to the old Horlicks building in Slough plus many others of the Victorian era  (now mostly apartments).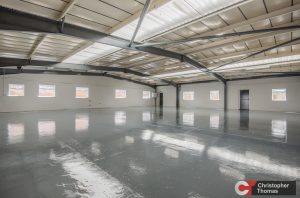 As rents fairly recently hit the mid to late £ teens per sq.ft. new logistics sites became viable. For conventional space the uplift in rental values is simply a function of restricted supply. In Poyle Heathrow two schemes come to mind.Evo32 – 32,222 sq.ft. on stream later this year, with practical completion scheduled for August, current rental guide £25.00 per sq.ft. and the nearby Black Arrow scheme, Blackthorne Road Poyle 37,760 sq.ft. where building work has just commenced. Similar development is occurring across the M25 Southern rim at for example Dartford X , and Belvedere Gateway although at a slightly lower rental tone to the Heathrow M4 / M25 sector.
The secondary refurbishment market, typically lower eaves generally lacking tailgate loading, rents M25 West are at mid to late teens per sq.ft. In Hayes Unit 1 & 2 Kestrel Way 31,000 sq.ft with a secure yard is on the market at £17.50 per sq.ft. Christopher Thomas recently sold two smaller units at the Fairacres scheme Windsor Q4 2021. The refurbishment completes shortly with strong demand and rents at £15.50 per sq.ft. Towards the end of last year we let a 6,500 sq.ft. 6m eaves modern unit in Sunbury at a similar rental level.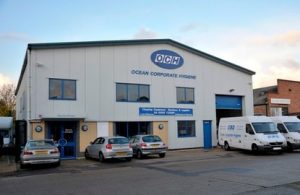 Rental growth is forecast although the headwinds of interest rate rises, inflation and the geo political scene have yet to play out, with uncertainty over short medium and longer term impact. It is reasonable to assume year on year rental growth may well slow. Supply of stock remains limited with the long awaited pipeline of new development only just coming on stream. Balancing this, overall, rental values appear sustainable.
Market yields peaked Q3/Q4 2021 at circa 4.7% to 5% across the specialised, logistics and industrial markets. These will probably move out by circa 0.2 percentage points for similar reasons to the slowing of rental growth. Values have been driven for prime secondary stock at levels just below those of secondary offices, a trend not previously seen. This highlights the prominence of warehouse and logistics activity.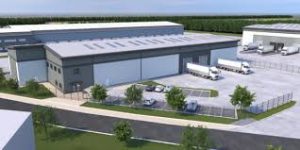 After a few decades it feels as though the industrial warehouse market has come into its own. The last time similar levels of growth were seen was during completion of the M25 in the 1980s' and the advent of new era schemes of their time, such as Stockley Park. Today's growth is driven primarily by a more sophisticated and mature market with greater competing alternative land values, limited stock and an expansive logistics sector. These macro trends are likely to remain sustainable.

Christopher Thomas are acting for various clients to acquire warehouse space from corporate level through to developer as well as conducting professional rent reviews and lease renewals throughout the region – both landlord and tenant side.
Christopher is an RICS Registered Expert Witness. If the above is of interest and you wish to make contact in relation to a current, proposed or new, property issue or require general market advice, we would of course be pleased to hear from you.