What's Happening – Windsor Retail and Macro Retail Trends

Contrary to the end of an era headlines –  Debenhams, Mothercare, Woolworths – some household names amongst others who have sadly exited the High Street – there are plentiful UK retailers wishing to renew their leases and many looking to expand into our High Streets and town centres.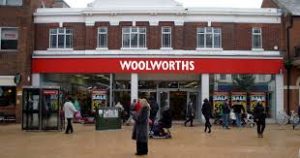 At a macro level fiscal support provided by Government furlough schemes, significant reductions in business rates liability, to assist retailers, and tenant protection under The Coronavirus Act has softened the depth of trough and limited the number of additional "exiteers" which might otherwise have been experienced. With the activity we have experienced and the resourcefulness of retailers, the market has carried itself through. A new Arbitration protocol has become law empowering the RICS to assist and make awards in the process of landlords and tenants with back rent payment plans.
In addition to fiscal measures, other laws have been relaxed to assist activity. Under permitted development the Government has eased the change of use process. For example, prior to 1st September 2020 a coffee shop fell under Use Class A3 (Restaurants and Cafes). This is now also included in the wider Use Class E (Commercial, Business and Services). As such the proposed change of use of a property from A1 general retail to an alternative A class use should not require a lengthy planning application as the existing and proposed use both fall under the same Use Class E. This has resulted in a more horizontal and rapid High Street entry playing field.
The move to digital retailing, often cited as the downfall of town centre High Street trading is relevant to a degree, however supply chain issues are causing disruption. Buy It Direct for example have had 5,000 barbecues sat in their East Midlands warehouse for the past 6 months with about £1 million of cash tied up due to late delivery. Similar experiences have left many small on-line digital retailers exposed to cashflow as well as higher shipping costs. Attractive High Street retail offers with stock to purchase without delay is here to stay, particularly for those customers who after successive lockdowns simply want to get back out again – and shop. A recent article in The Economist showed global retail footfall as similar to pre-pandemic.
With people back out in the shops the trend for home delivery, necessary during a stay at home lockdown, is less so now this has transitioned. Ocado Group plc share price has fallen although customer numbers are rising.
The dynamics effecting this market according to Tim Steiner co-founder of Ocado, is partly due to "the euphoria that we're all allowed out and we can go to a restaurant" Conversely Getir (whose name means "Bring" in Turkish) rapid item delivery to customers has raised funds at a market capitalisation greater than Sainsbury's which suggests the support of big business backing for the home delivery market is robust. Many of the entrants to this are heavily loss making with promotions and discounts funding their market acquisition of custom. This is still a relatively new trend and business model. From the investment being made, it seems as though it is here to stay.
Despite the hype there is some uncertainty – cautiousness in the market. The town centre market is moving towards part experiential retailing creating destination elements. Shops, with ancillary lower cost space – basement or first floor – are ideally suited to this mix. Food uses are also becoming popular with many well known multiple national and multinational brands looking to expand.
A few months ago Christopher Thomas re-let a retail unit in Reading town centre at a headline rent higher than the previous, together with significant key money premium. This was partly due to our watching the market unfold during the lockdown phases combined with a patient private client willing to take our advice. Currently in particular we have a number of prime Windsor town centre retail premises available to let with discussions taking place on the majority. At the prime end of the market we're holding headline rents where they were and in some cases exceeding those of pre pandemic levels.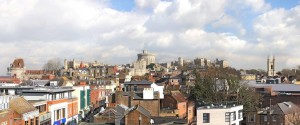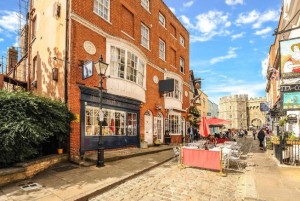 As a case in point, Windsor town centre retail is undergoing some immediate change, Boots relocating to make way for a hotel scheme in Peascod Street, moving amongst the prime pitch next to Daniel Department Store later this summer. The Windsor Yards scheme, better and more fondly known locally as King Edward Court has recently been bought by AEW with plans shortly being submitted for a comprehensive resurgence of and to its former glory. This summer too, The Ivy will be opening its doors in the High Street, opposite The Castle.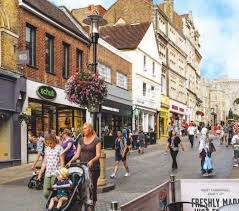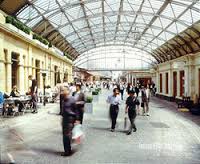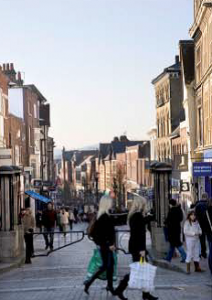 Having experienced the subdued nature of a once in a lifetime pandemic, the High Street appears to be back in business evolving to meet customer needs and shopping experiences, such is the resourcefulness of the retail industry.
With over 36 years experience in this market Christopher Thomas provide specialist advice to landlords and tenants alike. Christopher is an RICS Registered Expert Witness. If the above is of interest and you wish to make contact in relation to a proposed, new, critical lease issue or market advice we would of course be pleased to hear from you.