Market Round Up – Thames Valley, Berks, Bucks and Surrey – Commercial Property

This provides a brief summary market roundup of general market indicators. As market experts we are always pleased to meet to discuss in greater detail.
The star performer in the current market is undoubtedly freehold commercial property. In the Thames Valley region Windsor commercial property is preforming well. Christopher Thomas have sold offices in the High Street at £450 per sq.ft. and industrial sales in West Windsor near the new Aldi site, at circa £175 per sq.ft. Both serve to highlight the provenance of Windsor's location. Further afield sales have taken place in West Drayton near Heathrow, two office buildings overlooking The Green – No 3 Britannia Court and the detached Grade Listed Elmsdale House at prices ranging between £310 per sq.ft and £330 per sq.ft. and closer to home in Sunningdale the investment sale of a well-presented retail estate agency, 3 Broomfield Hall showing a gross yield of circa 6.4% showing a similar yield to 9/11 Market Square, which we sold off market to Seymour Estate Agents.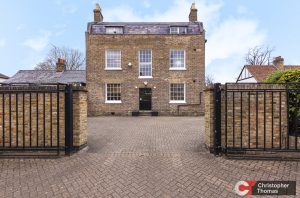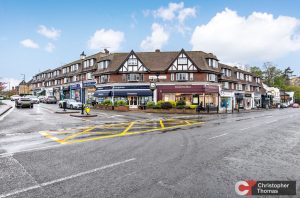 Elmsdale House West Drayton and Broomhall Buildings Sunningdale
Industrial warehouse stock is generally in short supply. Ocean House Sunbury was let last month 6,500 sq.ft. to Haier Biomedical at a headline rent of £14.50 per sq.ft. and Unit A1b Fairacres Windsor is under offer. Rents regionally are generally ranging between the low £12.00's per sq.ft. to mid-teens. Jump Giants have instructed us to conduct the rent review of their Heathrow 28,000 sq.ft. unit with a general tone in Colnbrook of circa £13.00 per sq.ft.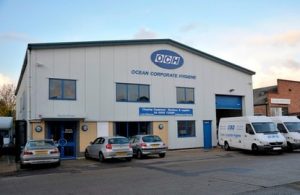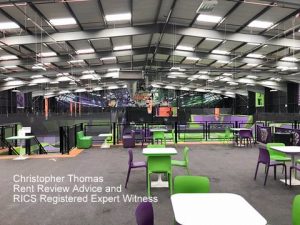 Ocean House Sunbury an Unit 2 Coln Estate Colnbrook Heathrow
Christopher Thomas have been agents on some of the most successful office schemes in the region with 80% of Waterfront Staines 24,000 sq.ft. let with the last 4,500 sq.ft. under offer. Also, earlier in the year with corporate shuffling and right sizing the entire similar 24,000 sq.ft. at York House Windsor is fully let. Given our extensive market coverage we sometimes have conflicts of interest to declare so stood back from representing some clients. Groupe SEB's move from Riverside House Windsor to Ditton Park Datchet is one such case. DTRE represented instead. We have also obtained success with smaller offices, for example Europa House Gerrards Cross 6,603 sq.ft. in total multi let over the past couple of months with just 525 sq.ft. available. This demonstrates good office demand throughout all size ranges.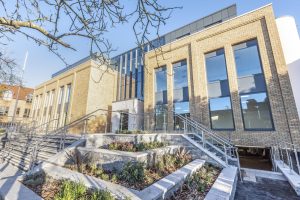 York House Windsor
Elsewhere for corporate office clients regionally we have relocated Pyronix from Bracknell to Winnersh, and oversaw the complexities of break clause compliance ensuring they were clear of their old lease having signed the new. There are a number of corporate clients who we're quietly acting for presently, weighing up move or stay options, typical of the current pandemic transition. The general mood is expansion rather than contraction, so right sizing is moving in a positive direction.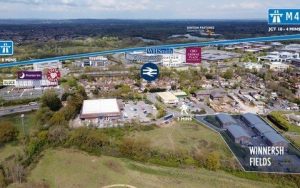 Winnersh Fields Winnersh Reading
On the retail front the High Street is returning although generally at lower rents, or with strong market incentives to compensate. For landlord's tenant covenant / financial strength is key. In contrast secondary and neighbourhood retailing is outperforming, greater demand than availability and rental growth particularly in the £20,000 to £40,000 p.a.x. rent range. Recently Christopher Thomas managed to retain parity in Friar Street Reading at a market rent for a new lease at the same passing rent as the former – together with a significant £83,000 premium sum such was the demand for the 1,500 sq.ft. shell unit.
As Expert Witness surveyors we receive instructions to act for clients in lease renewal, rent reviews and areas where disputes need to be managed and parties positions progressed – across all categories of commercial property uses. As agents and surveyors we have first-hand knowledge of transactional evidence and are excellently placed to assist with professional advice and nearly four decades of experience. Currently we are retained on such cases in Virginia Water, Shepperton, Datchet, Windsor, Heathrow and have recently settled a lease renewal in High Street Kensington.
Do feel free to contact us to discuss any of the above or related matters.
Christopher Thomas
AssocRICS and Registered Expert Witness Surveyor
Main photo – the terrace at York House Windsor