Windsor offices to let and lettings – market focus

Steady activity amongst office occupiers has resulted in the same level of annual take up since March 2020 as before. Two primary factors related to this trend are the rise of tech companies and corporates "right sizing" the size of space in their rented portfolio, shuffling to workplace adjustments.
Rumours of brand new lettings in the town in the mid £40s per sq.ft headline level have yet to be verified although they number a significant transaction at Windsor Dials with 60,000 sq.ft let to International Hotel Group and the 48,000 sq.ft. One Victoria Street reported to be under offer to Inter Systems are amongst those transactions which have and are occurring.
At grass roots level Christopher Thomas's first hand involvement shows prime office rents are steady at £30 per sq.ft. to mid £30's per sq.ft., older less well parked space nearer late £20's / £30 per sq.ft. and offices absent of parking generally mid £20's per sq.ft.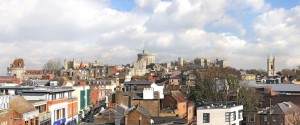 Here are examples of a few recently completed transactions
PROPERTY
TRANSACTION
SIZE / PARKING
HEADLINE RENT per sq.ft. per annum
3 High Street
Open market letting
1,731 sq.ft.

2 parking spaces

 £29.50

3 High Street
Open market letting
1,584 sq.ft.

2 parking spaces

£29.50

York House

York House

Open market letting

Open market letting

6,500 sq.ft.

20 parking spaces

5,500 sq.ft.

20 parking spaces restricted hours of use

 £35.00

£30.00

1 High Street
Lease renewal
2,444 sq.ft.

4 Parking Spaces

£28.50

94 Peascod Street
Open market letting
1,847 sq.ft. over two floors, no parking

 £24.40
A number of Christopher Thomas client lease renewals and open market lettings taking place in the town continue to follow these market rental trends. One recent lease renewal of exceptionally well car park provisioned space is agreed at a headline rent of  £37.00 per sq.ft.
You will find an excellent selection of current office availability at our web site www.chthomas.com We act for clients throughout the Home Counties and London. Amongst the most recent transactions we have agreed are for example in Winnersh, near Reading and Gerrards Cross.
Christopher Thomas are acknowledged for their helpful provision of  market expertise to existing clients. We are always delighted to meet and assist new.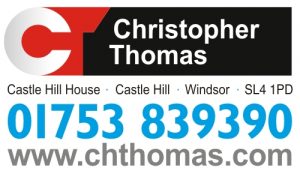 The feature image is of York House Windsor. Christopher Thomas advised at the initial development appraisal stage and were subsequently retained to let the 24,000 sq.ft. scheme which is 100% occupied.