Thames Valley Retail Sector Strong Performance

The retail sector continues to emerge from the pandemic with strong results across the region. Most notably the neighborhood and strong village prime markets have not only stood their ground – under the stewardship of Christopher Thomas's depth of market reach, rents have maintained parity and grown.
Reading Case Study
134 / 135 Friar Street Reading 1,507 sq.ft. of town centre retail space sandwiched between taller buildings, close-by to McDonald's opposite Nando's in an off prime pitch with good footfall became available when William Hill's lease expired. Acting for the landlord Christopher Thomas marketed and arranged a letting which completed Monday 16th August at the same passing rent of £60,000 p.a.x. plus a key money premium of £83,500 plus VAT. The new tenant will trade as Little Las Vegas.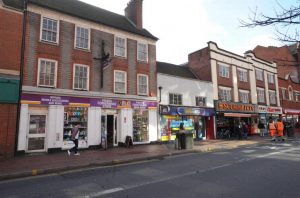 Christopher Thomas moved the itzA retail rent from £73.50 per sq.ft. to £83.77 per sq.ft. when analysed over 10 years.
Sunningdale / Ascot and Virginia Water Case Studies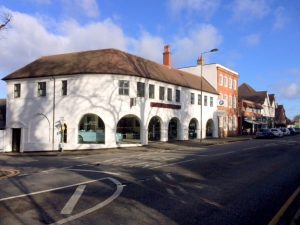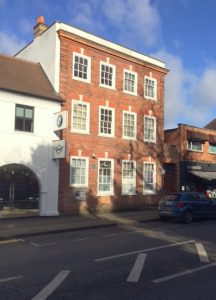 We act for a considerable number of landlords throughout the region, these case studies are just a few examples. The Former Nat West London Road Sunningdale is a large and rambling building circa 2,500 sq.ft. over three and a half floors with good parking at the back. Sytner Rolls Royce showroom expressed serious interest so we tied a transaction together with a rent free period to compensate for the condition at a headline rent of £65,000 p.a.x. for a term of 15 years with 5 yearly rent reviews.
The Former Cobblers 4 Station Parade Sunningdale was let almost simultaneously to the above. Slightly unusual premises with a  small ground floor retail footprint and larger first floor used previously residentially. We agreed a letting to The Nat West a rent of £22,000 p.a.x. acting against their national retained surveyors, CBRE.
The former Barclays Bank Station Parade Sunningdale was let to a private gym / personal fitness and specialist fitness food supplier. The premises extend to 1,619 sq.ft. with no allocated parking. The premises were in poor condition and rent free was provided to compensate at a headline rent of £30,000 p.a.x. Planning Consent had to be obtained via The Royal Borough for change of use from A2 banking hall and offices to D1 gym use.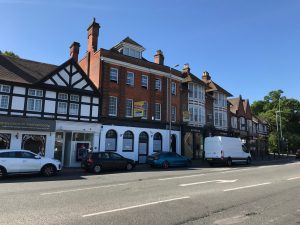 Since this letting, Planning Uses have been relaxed with a variety of High Street uses to include A1 and D1 being allowed under the new Class E as permitted development.
Hermitage Parade Ascot – case study October 2020
We marketed and managed the assignment of 4 Hermitage Parade, in the centre of Ascot High Street for Grace, an off market transaction. This has been taken by Eman Beauty at the passing rent of £32,000 p.a.x.  Retaining parity, the passing rent equates to £58 per sq.ft. itzA and the shop was taken with no rent free. It has been completely refitted and looks excellent, complimenting the parade and the High Street.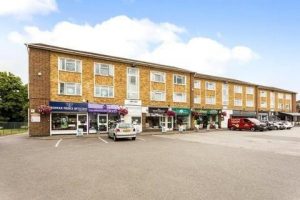 Shop 1, 2 Station Parade, Virginia Water – case study May 2021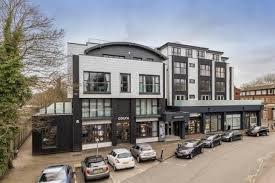 Christopher Thomas bought the freehold of the entire parade in for landlord clients several years ago, since which the upper floors have been extended and developed into apartments. Recently the former tenant Age Concern's lease expired with no desire to renew. The property was marketed over a short period of time. The previous passing rent of £20,000 p.a.x. increased to £25,400 p.a.x. with a letting to We Repair Tech Ltd, adding to their Bracknell outlet.
The headline rent increased from £41.53 per sq.ft. itzA to £53.25 per sq.ft.
Windsor Case Study
12 Castle Street Windsor – case study June 2021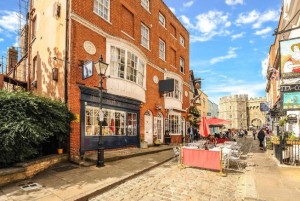 Through the pandemic some retail business have needed to re-trench – the former tenant was allowed to surrender their lease. As replacement, The Scotch Shop has recently opened. Acting for The Royal Borough of Windsor & Maidenhead we managed to secure a rent of £36,000 p.a.x. This increased the pervious passing rent from £68 per sq.ft. itzA to £81.63 per sq.ft.
Christopher Thomas have a number of exciting retail opportunities in Windsor and throughout the region with prime and prime secondary availability. See our web site www.chthomas.com for more details.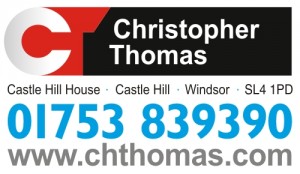 The feature photo is of 9/11 Market Square Staines. In June Christopher Thomas managed the sale of the freehold off market to Seymour Estate Agents, who are currently fitting out their new showroom.