Find excellent offices shops and commercial property in the Windsor location.
Find excellent offices shops and commercial property in the Windsor location.
Explore availability and obtain expert advice from Christopher Thomas. We help let and sell more commercial property in Windsor than any other agent, being the most active in the town. Windsor offers an excellent location with great transport links, it is regarded as the jewel in The Thames Valley and Greater London crown, as testified by a 7.8 million annual tourist count.
Jewel in the Thames Valley Crown
Windsor provides an international address, some businesses append London to their postal address and The Queen uses both Buckingham Palace and Windsor Castle as primary residences, Windsor being her favourite, a short 25 miles along the M4.
Locally Windsor provides exceptional amenities overlooking The River Thames and Eton College. The town has immediate access to Windsor Great Park via The Long Walk at the end of the High Street via Park Street, the park extending all the way to Ascot with its famous racecourse, and across to Savill Gardens.
Fast train services are provided at Slough via Windsor Central and directly into London via The Waterloo Line at Windsor Riverside. Crossrail services will be available from Slough which already provides a rapid service to London Paddington.
Crossrail and The Elizabeth Line are forecast to open summer 2021. Crossrail is the new railway that will run from Reading to London then through continuous central London underground tunnels. This is Europe's biggest infrastructure project.  An estimated 200 million passengers will use the new overground and underground line annually, increasing central London rail capacity by 10%. Crossrail claim the new line will connect Paddington to Canary Wharf in 17 minutes and the service will bring 5 million more people within 45 minutes travel into and out of our Capital.
| | |
| --- | --- |
| Windsor Key Dynamics | Road Rail and Air |
| The Royal Borough has a population of just over 150,000 and a 40% AB social Grade, with an average age of 40 and high level of education. | Heathrow 10 miles via the M4 or through Runnymede an the M25 with easy access to Terminal 5. |
| 68% of homes are owned and 30% are rented the latter enabling greater labour mobility reflecting the international flow. | The M4 undergoing conversion to a smart motorway is accessed at Windsor's Junction 6 directly from the relief road dual carriageway. |
| With easy London and Heathrow access, approximately 7.8 million tourists visit Windsor annually. Windsor Castle is currently carrying out a multi million visitor experience scheme. | Windsor to Paddington can be surprisingly fast with a minimum travel time of 23 minutes. The imminent completion of Crossrail and The Elizabeth Line will further enhance. |
Commercial Properties
Christopher Thomas act across the breadth of commercial property in Windsor and are at the pulse of the market in terms of immediate supply, we also develop longer term relationships and have knowledge of both on and off market opportunities. In addition to the centre, the town extends further to the west with neighbourhood shopping parades and industrial estates which are also popular.
Here are a few examples and you will find more current Windsor commercial property availability on our web site www.chthomas.com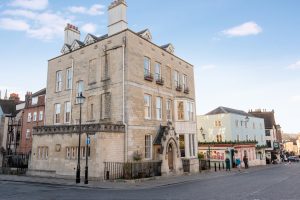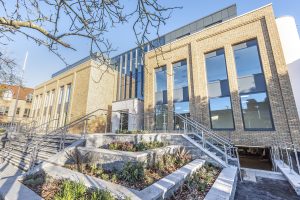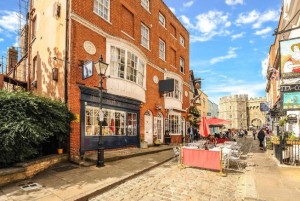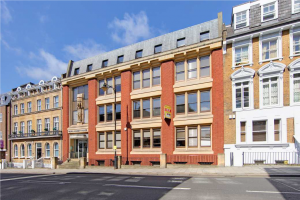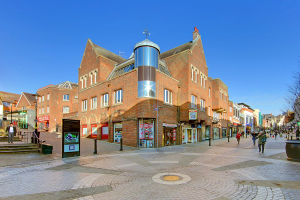 Rental Tones
With the advent of conversion to residential apartments under permitted development rights, supply of town centre office stock has shrunk by approximately 130,000 sq.ft. This has pressurised office rents which although low when compared to Central London, are amongst the highest in The Thames Valley. We work hard for landlords and occupiers alike, we have attracted some major brand names and corporates to the town and based on our expertise are involved with the majority of the larger business premises.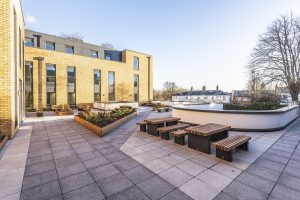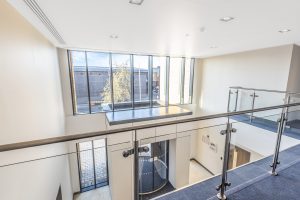 24,000 sq.ft. of new offices at York House Windsor, let to 5 new occupiers. More becoming available and registration is open, sizes from circa 1,500 to 6,000 sq.ft.
Similarly in the retail sector we act for many owners and tenants in the High Street, Peascod Street and Windsor Yards (Kings Edward Court) prime schemes as well as those along St Leonards Road and Victoria Street. Rents have varied with some decline against the last peak in 2015 / 2016. As we have a close understanding of micro specific influencers in the town's retail footfall and are highly respected by both landlords and tenants we act on letting advice, also on lease renewal and rent review matters.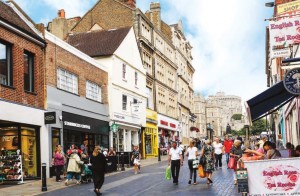 Peascod Street Windsor towards The Castle. Christopher Thomas act for most of the landlords of the shops in this photo.
West Windsor (Dedworth) always performs well having a great local catchment. The neighbourhood parades are always in strong demand and the limited industrial warehouse stock, now primarily at The Vansittart Estate and Fairacres, are also in strong demand with limited availability at any one time.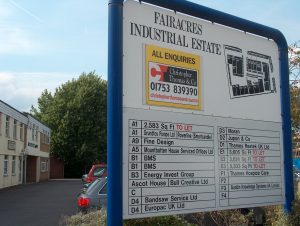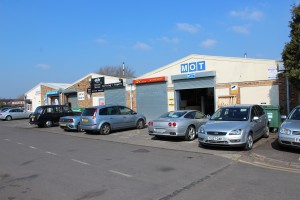 Faircares Industrial Estate – a new scheme is coming through with unit sizes of 4,000 sq.ft. plus.
Prime Locations
As the town provides such excellent facilities it is difficult to place any one area above the other as they each have their own appeal and are in a great setting. The office stock is generally within walking distance of either or both railway stations. The prime retail sector thrives on tourism although with underlying local demand and anchor retailers, for example, Boots, Waitrose and the family department store, Daniels.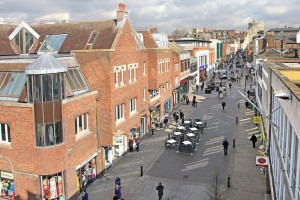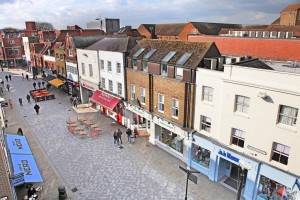 Views along Peascod Street (in medieval times a hillside field of peas, hence the name – peas cod).
Finding the Property You Would Like
At any one time Christopher Thomas will have the majority of available commercial property stock on our easy to navigate web site www.chthomas.com
We provide a friendly and professional service. Our founders, Chris and Sarah were brought up in Windsor and have a passion for the town and it's people complimenting their unrivaled local knowledge. Having established the business nearly 25 years ago this knowledge also extends regionally as shown by the number of clients and properties we act for.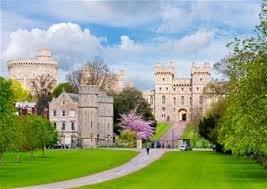 Professional Representation
Throughout our career we've been fortunate to have clients we really do appreciate working for. We can act to advise on the acquisition of premises also to market, sell or let and we can also provide property management advice and input.
Do contact us for further information at our Windsor office, Castle Hill House Castle Hill SL4 1PD right opposite Windsor Castle telephone 01753 839390 or e mail info@chthomas.com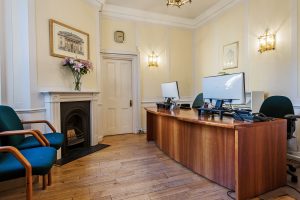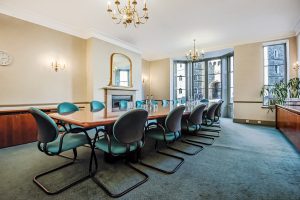 Our welcoming reception and main boardroom, opposite Windsor Castle.
Do contact us for further information at our Windsor office, Castle Hill House Castle Hill SL4 1PD  opposite Windsor Castle telephone 01753 839390 or e mail info@chthomas.com