YoSpace expand across Church House Staines second floor

Over the past 26 years Christopher Thomas have acted as the agent for Church House, so we know the office pretty much inside out – and at various stages have managed it too. The office is currently managed very well by Koopmans who we acted jointly with in this instance when negotiating an additional lease for YoSpace to take a whole floor.
Church House was originally a regional southern office for Thorn EMI  – when their lease of the entire premises expired in the early Noughties we let the various floors to a variety of companies some of whom have remained long after their initial lease term. KDS relocated from Windsor, Balticare from Uxbridge and now YoSpace, always a Staines based business, have expanded across a floor of approximately 2,780 sq.ft. by taking an additional 1,118 sq.ft.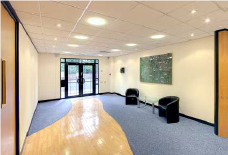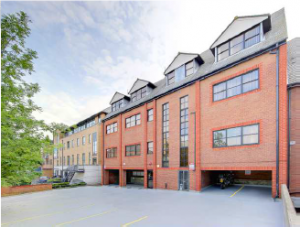 The offices are 100% let and like many other offices Christopher Thomas deal with in Staines, they are very popular, well presented and have good parking.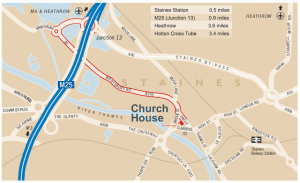 Please contact us for detailed and expert office advice in Staines and throughout the region, Tel 01753 839390 or e mail info@chthomas.com