Over 315,000 digital property viewings in the past 6 months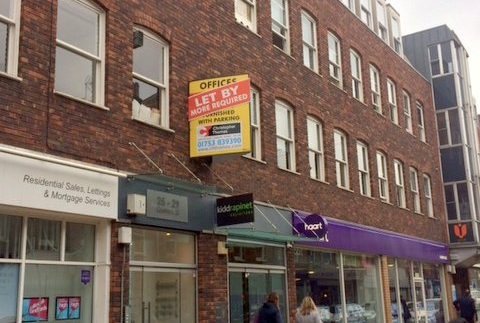 Businesses have moved from the traditional finding sales / letting boards and phoning the broker agent, to looking at the internet in order to research and source suitable properties to satisfy their business needs. An obvious statement, which the primary digital advertisers have taken full advantage of. Rightmove.
So the importance of our own web site's attractive informative easy navigation is developed with customer communication as our prime motivator. It's also important for us to subscribe to the established industry web sites who advertise on television as well as the more specialist industry sites. Although our primary market is the commercial property sector the flow into residential style marketing is one to be embraced – today most property information is conveyed quickly photographically and with good floor plans. Reaction times to viewings need to be accommodating, nowadays we carry out viewings at weekends too.
With the route to the market as important as this, the correct attention to detail is key. Our client properties have been viewed by over 300,000 people in the past 6 months. The volume of response is encouraging – and is met with our experienced eye to guide and assist through the process of leasing or buying premises.
This is an exciting time to be a surveyor and agent, especially in the vibrant Thames Valley, Home Counties and London area. The market has evolved through Permitted Development Rights changes in supply and an increasing interest in the environmental performance of buildings. New legislation April next year will mean commercial properties have to meet a minimum set standard to be able to be marketed.
Next week we will be adding a Deals Done section to our web site. This will provide customers and clients with an insight to the types and styles of transactions that take place throughout the region, under our expert advice and negotiation.
As an agent amongst a multitude of other agents we are pleased to have the accolade of achieving the highest office rent in the Thames Valley, £41 per sq.ft. We are invited as guest speakers at business events. And are as keen to advise corporate clients as we are our owner landlord clients with passion, work rate, skill.
For more information about properties, the market and any particular lease or property issue you feel needs attending to please contact Chris Thomas or Ed Mason for friendly and helpful advice. T 01753 839390 or e mail info@chthomas.com

Established 1997