Staines Windsor and Egham – Last Chance for Office Space at Various Schemes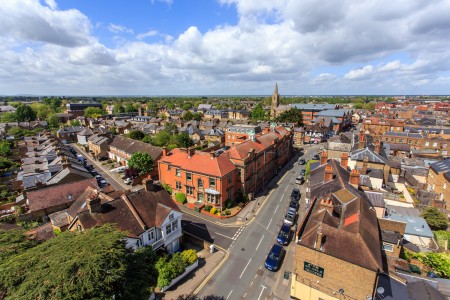 In the past few weeks Christopher Thomas have completed the letting of the last available offices at 54 High Street Eton. With businesses continuing to expand and be drawn to our area of coverage we have the last office suites available at various of the well presented schemes we are promoting.
At Admiral House Windsor just 1,500 sq.ft. is available following a recent letting to Telos Partners LLP. At Royal Albert House Windsor the last 2,529 sq.ft. is available following recent lettings to Big Pink Media and Aegerion Pharmaceutical. At Amberley House Windsor terms are agreed for the penultimate floor leaving just 3,342 sq.ft. of first floor space. At 47/50 Peascod Street Windsor Whish Works have taken the 1,500 sq.ft. with nothing else left.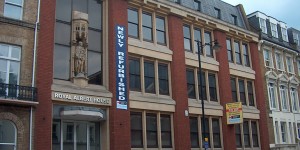 We are just starting to promote a new scheme, Vista Windsor of which some 1,800 sq.ft, has been agreed as a pre let with two floors available on completion of works later this year each circa 3,500 sq.ft. Terms have also been agreed for a pre let of 3,000 sq.ft. at Morgan House Madeira Walk Windsor, undergoing a significant Grade A refurbishment later this year and providing up to approximately 30,000 sq.ft of excellent offices with good parking. Discussions are progressing with various occupiers for the majority of the space.
At Elizabeth House Staines terms have been agreed in the letting of the last of the 14,000 sq.ft. Following recent lettings to United Vanning, Quantum Aviation and Experior Solutions only one floor of 3,380 sq.ft is available at Charta House Staines. At the nearby Church House Staines all of the 9,000 sq.ft. office space is now let to KDS, Brunel and Yo Space. Cinnamon Care Collection signed up last week for 1,200 sq.ft. at Old Bridge House Staines with further suites of 950 sq.ft to 2,150 sq.ft. becoming available shortly, and thankfully, as stock is in such short supply.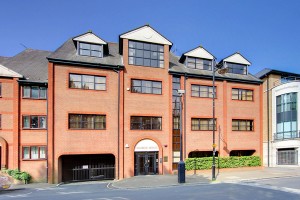 Church House Staines – fully let.
Rents have risen and continue to do so although they remain very attractive when compared to the last market peak – which was 25 years ago !
Details of all of the properties mentioned above are available on our web site www.chthomas.com
As we conduct the majority of transactions in the towns mentioned and the surrounding area (within the office retail and industrial sectors) if you need to talk to us about specific rental or capital values, rent reviews or lease renewals we would be more than pleased to provide you with expert advice.