SMC Investcorp move to The Old Station Staines

Christopher Thomas sold The Old Station for Swan Hill in 2004 and have since acted for the current owner as letting agents and valuers. The offices have always let well with generous parking adjoining an attractive Georgian palladian building which until the 1970's, formed a station house and platform linking to Windsor – since which the Waterloo line connects directly to the main town centre station in Kingston Road.
SMC Investcorp have relocated from Central London, taking the 1,858 sq.ft. lower ground floor. This followed a lengthy search for the right premises, we are pleased to welcome them to Staines.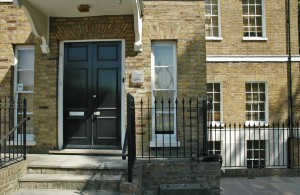 Christopher Thomas are experts in the Heathrow Surrey and London commercial property markets and clearly amongst those as office letting experts in the Staines market. Do contact us for further information and advice.