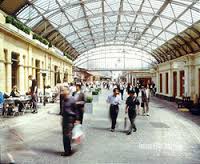 1st February 2017
Christopher Thomas are pleased to have had another very active year in the retail sector selling and letting shops for clients throughout Greater London and the Home Counties as well as conducting rent reviews, lease renewals and business rates advice. It would be too long to touch on our entire market coverage so here is a snap shot of some of the areas.
In Windsor we have increased the retail Zone A rentals in secondary locations (William Street for example) from circa £45 to circa £55 per sq.ft itzA with lettings to Fresh Sandwich Bar another to Tantalise and a further unit under offer to a multiple barber retailer, due to complete 7th February. Closer in to the prime pedestrianised retail area we have increased top end retail rents to circa £150 per sq.ft itzA with, for example, the lease assignment of No7 from Hair in Excess to The Phone Workshop reflecting an uplift of some 25% over the past 3 years. Currently we have availability at 2 Curfew Yard at a rent of £22,500 p.a.x. and 140 Peascod Street (100 meters from The Castle) at £70,000 p.a.x. We will shortly be bringing a further prime town centre unit to the market in the cobbled streets, overlooking The Castle's Henry VIIIth Gate.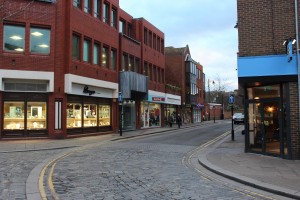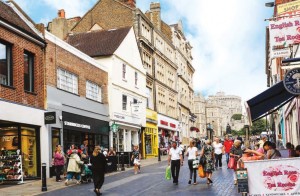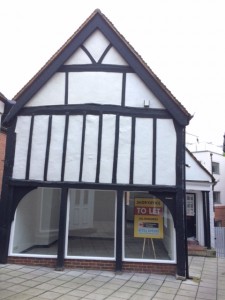 10 William Street Windsor – let     140 Peascod Street Windsor   and   2 Curfew yard  – immediately available
In Staines the secondary retail market has faired well, with fast take up of any vacant premises. Zone A rents were in the region of £35 per sq.ft. and have moved up to the £45 per sq.ft mark. Lettings have taken place in Clarence Street for example to Stitches Haberdashery, The Geek Games Workshop and S J Smith Estate Agents. No 3 Clarence Street was brought to the market last month, with a lease assignment already agreed. Similar increases have been achieved in Virginia Water with a lease assignment to The Optical Shop and in Sunningdale on behalf of St John's College Cambridge where retail Zone A rents are currently in the early to mid £50's per sq.ft.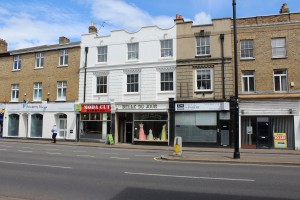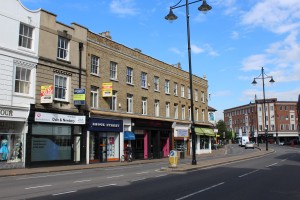 13 Clarence Street Staines –  let       11 and 3 Clarence Street Staines – let and under offer
Freehold sales to owner occupiers have been encouraging. Recently we have sold retail premises in Old Windsor, Staines, Hayes and Ashford, achieving very good sale prices for clients in a market encouraged by low interest rates and an opportunity to invest money into tangible bricks and mortar. With retail investment property sales, yields have generally varied between 5% and 6.5% depending on the nature of the property, lease length, age of building and perceived risk. 29 Clarence Street Staines was sold recently at £510,000 with a rental income of £19,000 p.a.x. and vacant upper floors.
We very much look forward to a continuously progressive and active 2017.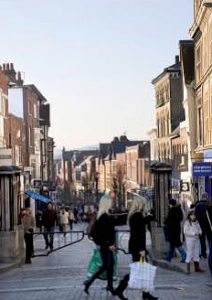 Happy shopping.
For expert advice contact Chris Thomas at Christopher Thomas T 01753 839390 or e mail info@chthomas.com