Property type:
Let
£33.40 per sq.ft.
Christopher Thomas acted for the landlord Comland Group Ltd in the original letting of the fully refurbished office at 6 to 12 Victoria Street Windsor – 11,944 sq.ft. –  some years ago when leased by Assurant.
Subsequently Assurant wanted to dispose of two of the three floors and retain one – which was when we stepped in with En Route International who took two thirds of the property and have since expanded to occupy the entire premises.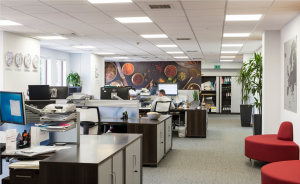 Earlier this year we negotiated and secured a new 10 year lease at a headline rent of £33.40 per sq.ft. as advisors to En Route. Part of the transaction included an incentive and protection under The Landlord & Tenant Act.


Established 1997